Mutual learning and exchange
ASAF facilitates mutual learning among its members and with external stakeholders.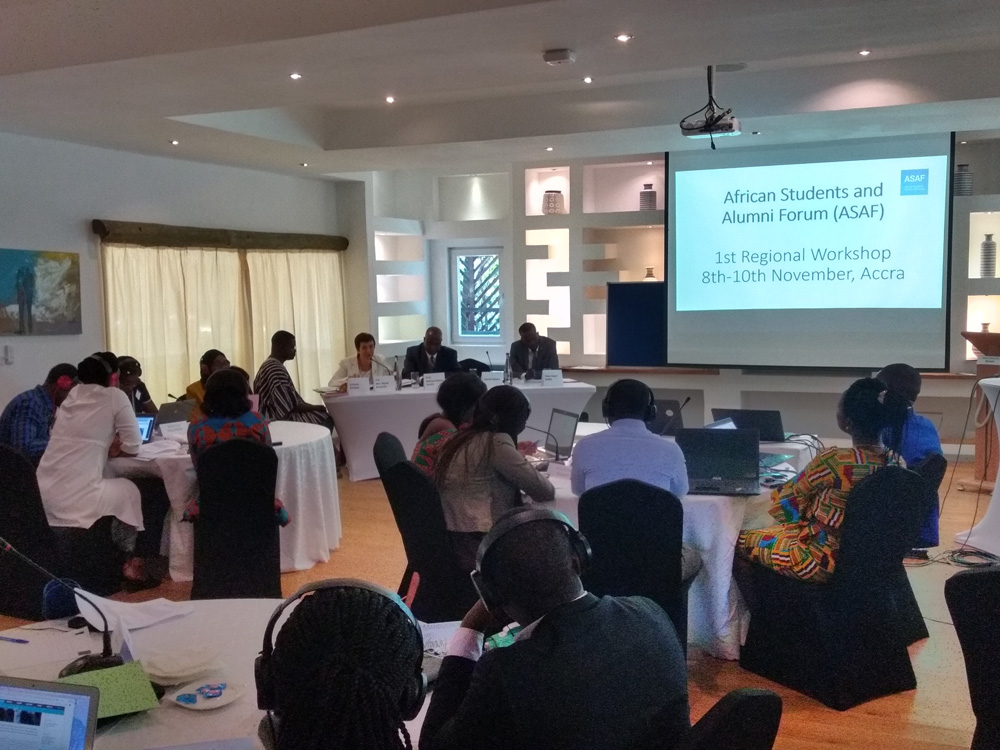 1st Regional Workshop Accra
Gathering university teachers, staff, students and alumni with higher education experience in different countries, covering all the members of the African Union and all academic fields, ASAF is a unique forum to highlight and share the achievements of its brilliant members.
Our main platform for exchange of experience and mutual learning is the ASAF Online Community which enables our members to publish articles, foster relationships and keep connected.
Our skill-building workshops, events and meetings also provide opportunities for international exchange. Our members can join events and projects regarding a variety of topics related to ASAF's goals.