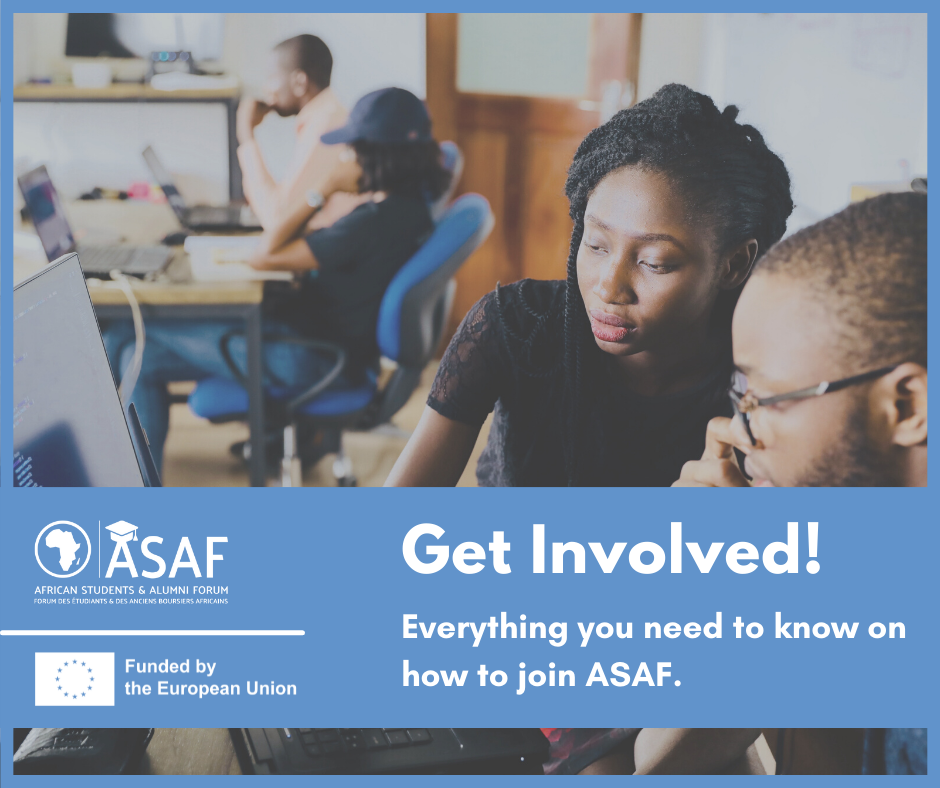 If you're looking for a way to build your career or help others, a great place to start is by getting involved at ASAF!
Your Involvemnt in ASAF will provide you with opportunities to gain crucial professional experience, soft skills, social competence, international exposure and leadership skills.
Your volunteering can help to deepen the status of the young generation in Africa as key participants in the delivery of Africa's educational development targets and goals.
Whether you participate locally — through regional assemblies — or by representing ASAF's voice online, the community around ASAF gives you an opportunity to build connections with colleagues and leaders on a international level.
How to volunteer and participate in ASAF's work:
Become a member and you can become involved in one of the task forces, work on the development of ASAF and help establish action plans for the specific task forces. Alternatively, volunteer and organize your own project/event by applying for the ASAF projects (more information will be provided soon). Share your expertise and knowledge and discuss current and relevant issues with other stakeholders! There are numerous great opportunities to become engaged within ASAF.
Membership Criteria:
Members of ASAF are individuals of African origin who have taken or are currently taking part in one of the following international mobility schemes:
Erasmus+ academic and staff mobility (Erasmus+ covers Erasmus Mundus and International credit mobility alike)
Intra-ACP Academic Mobility Scheme,
Intra Africa Academic Mobility Scheme,
African Union's Nyerere Scholarship and Academic Mobility Programme (only if the scholarship holder is currently taking part or has taken part in an international mobility scheme).
In addition, there is an understanding that members have no economic or political benefits intended towards ASAF and that every member accepts the ASAF mission and principles.
How to become a member of ASAF:
An individual can become a member of ASAF by filling out the online application form:
https://community.asaf.africa/page/create-account
When all requirements have been met and the eligibility has been checked the applicant will be accepted as a member.
We as an organisation primarly communicate through our internal community portal. Please note, in order to access the community portal you need to become a member of ASAF first.
For the sake of a more efficent and quicker communication inside and outside of the ASAF's community we regularly broadcast news, information and activities through our social media channels. Make sure to follow us on the following platforms in order to get in touch with us and stay up to date!
Newsletter subscription here!
ASAF social media channels: Instagram, Facebook, LinkedIn, Twitter