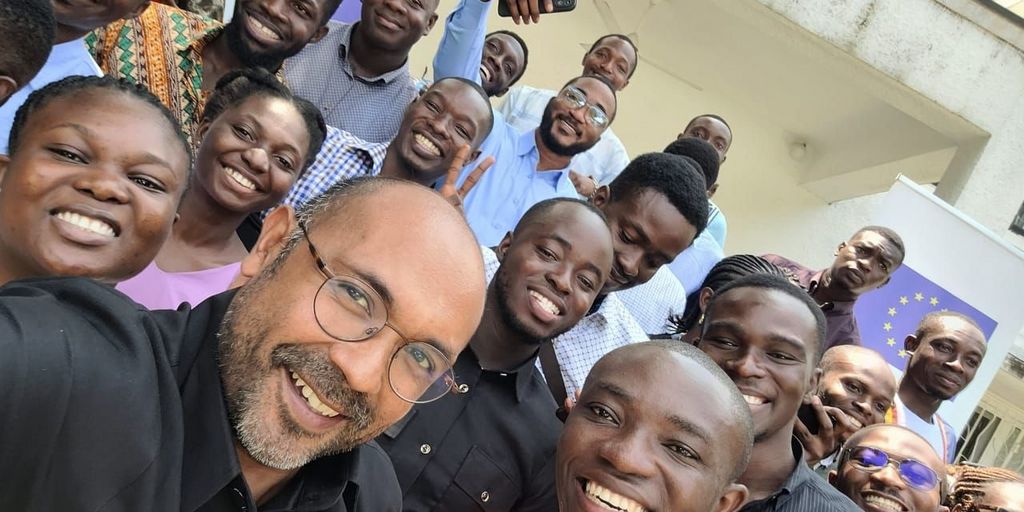 The month of August presents an august occasion for ASAF community
The month of August in Africa is characterised by dry conditions, pleasant temperatures and fantastic safaris amongst others. For this year's Erasmus+ scholarship recipients in Ghana, the month of august came with pleasant surprises and high hopes as pre-departure orientations brought their Erasmus+ dreams closer to reality.
The European Union Delegation in collaboration with ASAF organised a predeparture orientation for 60 new Erasmus+ scholarship recipients. The event which took place on the 22nd August same saw representatives of DAAD, NUFFIC, the United States Embassy, Campus France and other stakeholders in the educational sector in attendance.
EU Ambassador to Ghana, Irchad Razaaly, in his remarks announced that this year's recipients had increased to 60 students as opposed to last year's 40 scholars. ASAF coambassador for Ghana, Mr Wisdom Agbesi introduced ASAF to the new awardees. In his remarks the ASAF coambassador encouraged the students to make the most of the opportunities this unique scholarship presents and return home after their studies to contribute to their country's development. Dr Stephen Moore and Felix Kwabena Donkor helped address the burning questions of the awardees and offered some guidance from their Erasmus+ experience.
The director of programmes of Ghana's National Commission for Civic Education (NCCE), Dr Imurana Mohammed in his remarks highlighted the long history of cooperation between the Europe and African countries such as Ghana, and encouraged the awardees to respect this historic relationship and become worthy ambassadors.
Felix Kwabena Donkor,
Ghana, Accra, 22nd August, 2023
---