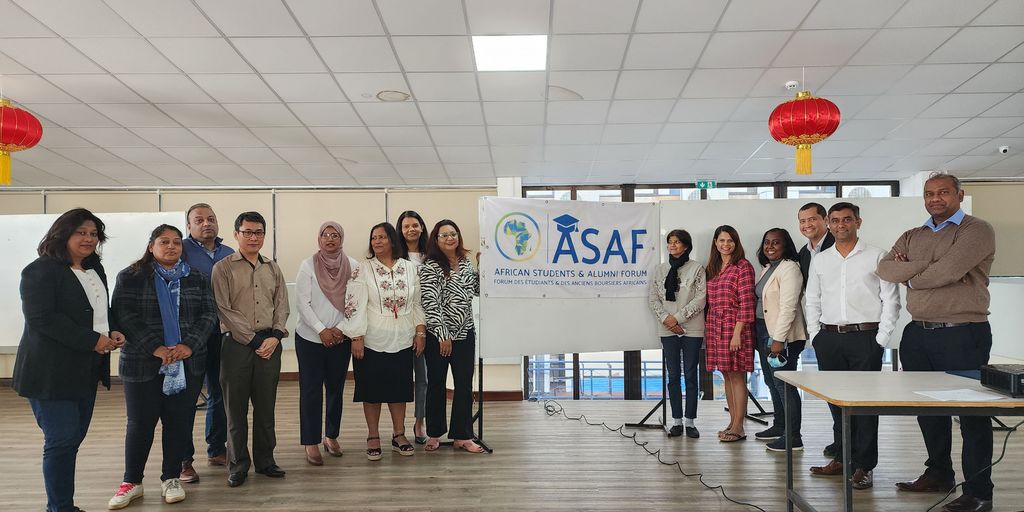 2023-08-29
News
Team Building
Promoting ASAF in Mauritius
On 28th June 2023, the ASAF Co-Ambassador in Mauritius convened a crucial gathering at the University of Mauritius with thirteen attendees, aiming to promote ASAF to potential members.
On 28th June 2023, the Co-Ambassador in Mauritius, Mr. Roshan Halkhoree, organised a focused gathering of potential ASAF Members at the University of Mauritius (UoM). With an attendance of thirteen dynamic individuals, the event became a testament to the power of community.
The gathering aimed not just to increase the numbers but to integrate thoughts and directions. With numerous beneficiaries of Erasmus+ across the campus, the forum aimed to harness their collective potential to form a formidable network. By fostering the relationships between current and new members, ASAF seeks to create an ecosystem where both can learn, share experiences, and offer mutual support.
The meeting began with an overview of ASAF's mission and vision, setting the tone for the day. The Co-Ambassador emphasised the significance of joining ASAF, highlighting the many successes of the forum in other regions. Roshan also elaborated on how ASAF members could contribute and facilitate towards the promotion of Erasmus+ through sharing of experience and encouraging the youth to avail of the opportunities offered.
The participants then engaged in interactive sessions, where they discussed ASAF, potential initiatives and programmes.
Feedback from attendees was overwhelmingly positive.There was palpable excitement about the potential of ASAF in Mauritius, and a strong sentiment that this was just the beginning.
The Co-Ambassador wrapped up the meeting with words of gratitude and a call to action. The energy from this gathering would be harnessed to set the foundation for regular meet-ups, workshops, and events under the ASAF banner.
The ASAF gathering at the University of Mauritius was not just a meeting; it was the spark of a movement. With the Co-Ambassador's leadership and the enthusiasm of the attendees, the future for African students and alumni looks promising.
Roshan Halkhoree
Mauritius, Reduit, 28 August 2023
---