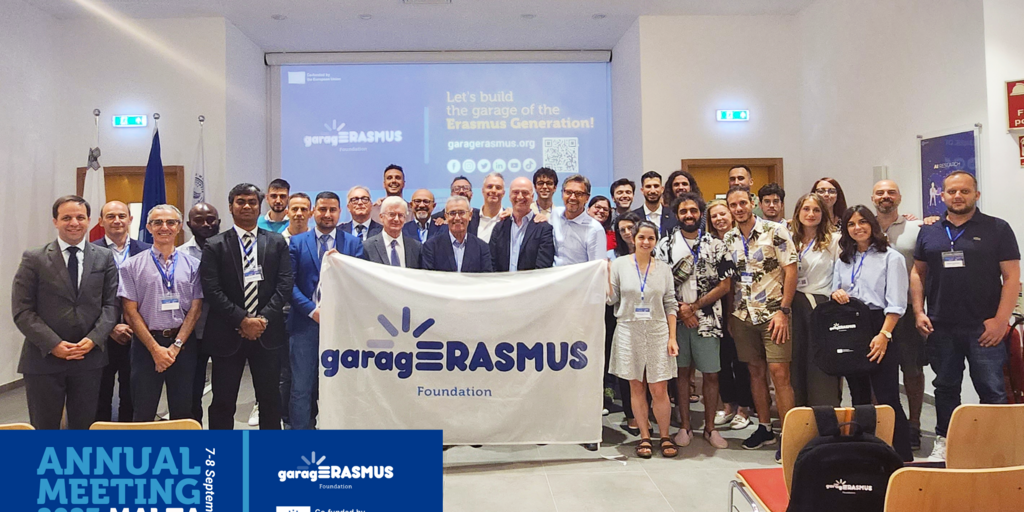 Ideas taken from the trip to Malta for the betterment of ASAF
Young Entrepreneurs, Governmental personalities, leaders of youth networks including ASAF representative, were invited to the garagErasmus Annual meeting 2023 from the 7th to the 8th September 2023, at MCAST, PAOLA in Malta.
I was pleasantly surprised by the garageErasmus meeting in Malta. I especially liked their strategy of inviting talented people to present their projects, which helps them to identify potential partners for the near future. In front of the participants, they signed partnerships with several companies with large budgets.

I believe that ASAF should review its policy to better understand stakeholders. ASAF has the advantage of being backed by the European Union, and even if it is not yet legally recognised, it can form partnerships that can help its members to achieve their goals.
The conference concluded with the signing of two important Memorandums of Understanding: one between garagErasmus and the SAE Group, and the other between garagErasmus and the city of Baku. These agreements mark a joint effort to give voice to the Erasmus generation and to strengthen the garagErasmus network.

Discussions also focused on shaping the future of garagErasmus, and included a thought-provoking discussion with Mr Evarist Bartolo, former Minister of Foreign Affairs and former Minister of Education of Malta. Mr Bartolo emphasised that addressing the skills gap should include a focus on values and ethics, as a narrow definition of skills is insufficient to address the significant challenges facing the EU.

Mr Bartolo also mentioned that Africa is a strong continent, but he does not believe that ASAF should get involved in government problems. Rather, he believes that it is the perfect time for ASAF to start its bi-parenthood.

I would like this topic to be addressed at a meeting so that we can review the strategies to achieve the goals that ASAF has set for itself.
Daniel Wafo Fosso
Malta, Paola, 7th and 8th September 2023
---