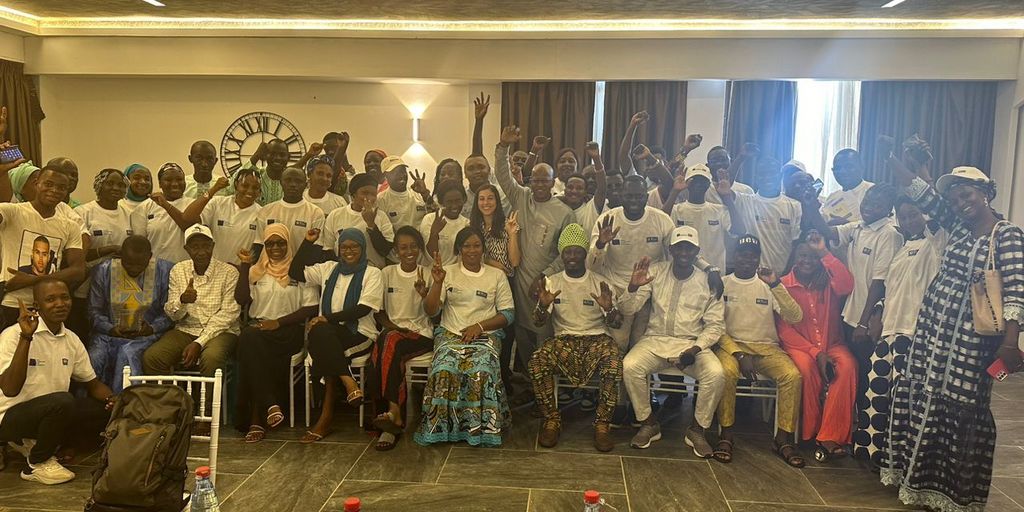 Awareness and outreach campaign for the Erasmus+ Programme in Guinea
In October 2023, the Erasmus+ awareness campaign in Guinea engaged EU representatives, ambassadors, ministry officials, and students, increasing participation and expanding their network for Mobility Program applications.
The Erasmus+ awareness and outreach campaign took place from 26 to 28 October 2023 at the View hotel in the Atlantic region. Representatives of the European Union Delegation, Ambassadors accredited in Guinea, executives and personalities from the Ministries of Higher Education and Technical Education, as well as students took part.

Until now, Guinean organisations and individuals have benefited very little from the Erasmus+ programme, mainly due to a lack of information. We were able to mobilise more than 150 participants, who are essential vectors for sharing information with a wider audience, because the workshops were well received and the participants acquired valuable skills and knowledge, which in itself enabled us to achieve the major objective of the project, which is a significant element of success.

The positive repercussions of this campaign include passing on what we know about the Erasmus+ Programme to our contacts on the application procedures and processes, and expanding our address book. All this will lead to a strong mobilisation and motivation of students, teaching staff and supervisors to apply for the various Mobility Programmes.
Mamoudou Bah
Guinée, Conakry, 03rd of October 2023
---