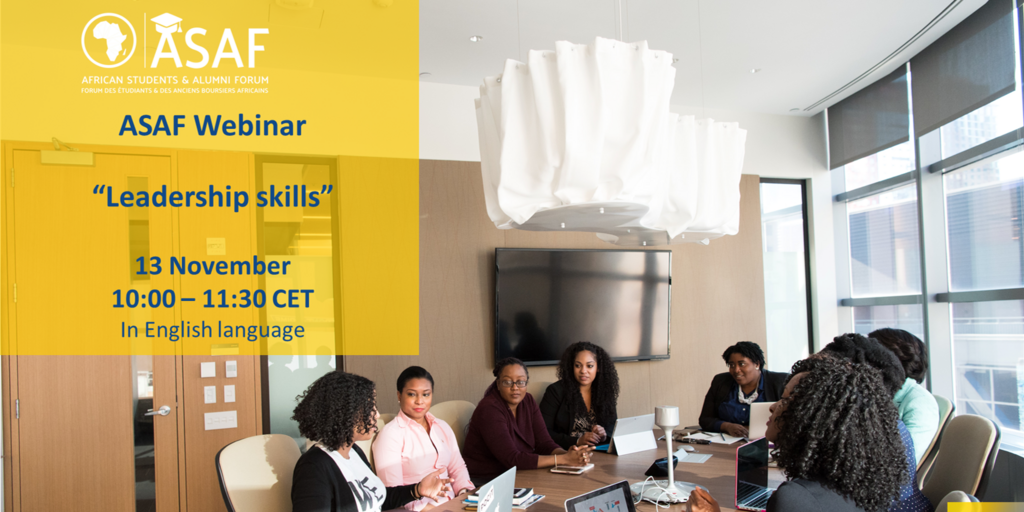 ASAF Webinar in English on Leadership skills
On 13 November there is an online Leadership Skills webinar from 10:00 to 11:30 CET in English. All ASAF members can participate.
The trainer Annah Keige-Huge will hold the 90 minute online webinar on leadership skills on 13 November, starting at 10:00 CET.
Goal: Increasing and fostering Leadership skills
What participants should except from the training:
At the end of the training, participants have gained an understanding of the concept of leadership and will improve their communication skills both privately and professionally. They have a greater understanding of their own leadership style and have refined and improved their leadership style to better engage others working with them. They will be aware of conflicts and how to solve them successfully.
The Workshop:
This "leadership skills" workshop is aimed at aspiring leaders and anyone else wishing to develop the professional skills needed to improve performance in their current and future leadership roles. Amongst other topics, it covers the core challenges of working in teams as well as how to manage and develop effective, high performing teams.
Content:
Self-organization and flexibility
Reflect on attitude and values as base for our behaviour
Diversity Management and integrative leadership
Learn how to use tools and structure to keep motivation an provide good performance
personal development, career planning and perspectives
The Virtual Training Method:
Preliminary survey for all participants
Video samples, moderated discussions, group work in break-out rooms, surveys, interactive exercises with debriefing on a digital whiteboard
Please register here until 11 November 16:00 CET: https://ec.europa.eu/eusurvey/runner/ASAFApplicationLeadershipSkills13112021
Germany, Cologne, 04 November 2021
---