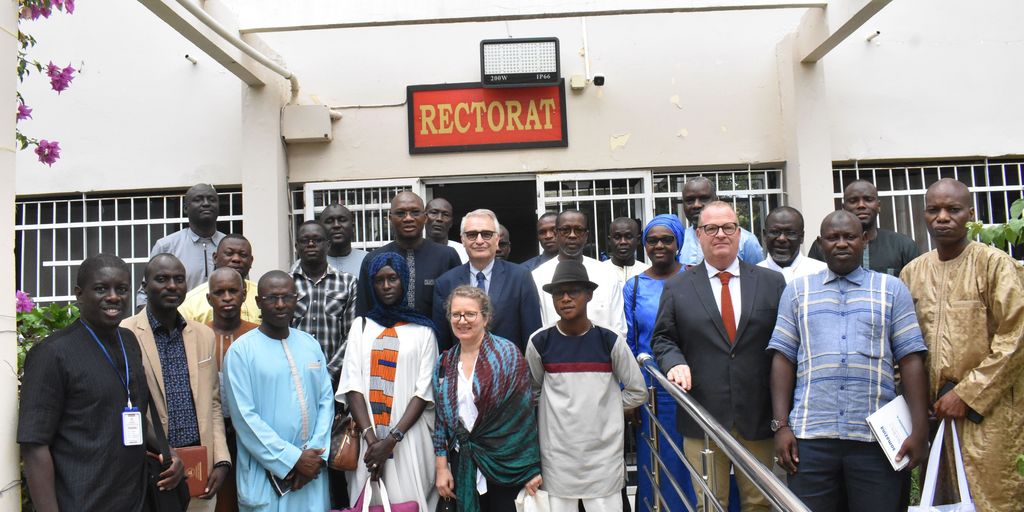 ASAF took part in German diplomatic mission to Saint-Louis
ASAF was invited to join the delegation of the German Ambassador to Senegal, for a diplomatic mission to Saint-Louis, Senegal, from July 24 to 25, 2023.
The representative of the German Academic Exchange Service (DAAD) in Senegal invited ASAF Senegal Co-Ambassador Marième Wade to give a presentation on ASAF and Erasmus+ mobility at the Université Gaston Berger de Saint-Louis, Senegal.
On Monday July 24, ASAF first took part in a visit to the Military Academy Charles Ntchorere of Saint Louis by a delegation from the German Ambassador to Senegal. This gave us the idea of establishing a partnership between ASAF and the Association of former military school's students (AAET), to pursue the strategy of creating a large network of alumni in Africa to better achieve our objectives.
The following day, we accompanied the Ambassador to the University Gaston Berger (UGB) of Saint-Louis to promote DAAD and Erasmus+ mobility. After speeches by the rector and the ambassador, DAAD's representative in Senegal, Dr. Helke Kuhn, gave a brilliant presentation on the scholarships offered by DAAD.
This was followed by our presentation on the history and activities of ASAF, and on Erasmus+ mobility.
This invitation enabled us to take the first step towards partnering with the UGB. During our visit to the university, we noticed a real dynamism on the part of the administrative and teaching staff.

After this day reserved for staff, Ms. Wade and the university's cooperation department agreed to organise another session in the near future, this time open to students, to better distill information about ASAF and Erasmus+ mobility.
Marième Wade
Senegal, Saint-Louis, 25th July 2023
---