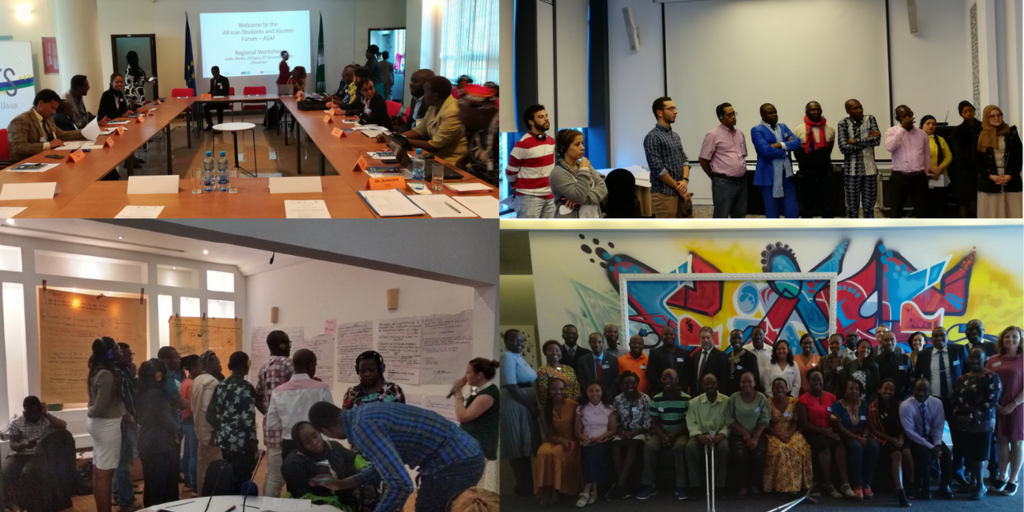 2022-03-28
ASAF News
Annual General Forum
ASAF is searching for an institution in Africa to host the ASAF Annual General Forum 2023
Higher Education Institutions, universities and similar institutions are invited to apply to host the 2023 Annual General Forum (AGF).
ASAF has successfully organised two AGFs, the first forum was virtually organised in May 2021 due to the corona pandemic. The 2nd AGF is scheduled to be held in June 2022 on site in Addis Ababa, Ethiopia for members and other stakeholders to exchange views and experiences on regional and international mobility and serves as a networking platform to build the ASAF community.
The African Students and Alumni Forum is now searching for a host of its 3rd Annual General Forum for 2023. This is an opportunity for the host country, university, or organisation to attract the best students and professionals from all over Africa to your institution and to promote your rich culture and higher education programmes to the forum as a host.
A host of the annual forum should be willing and able to coordinate with ASAF Board, local organising committee, and Service Provider to plan the forum with between 100 and 200 delegates from across the African continent. Furthermore, the host should be able to provide a venue for two to three days in May or June 2023 for 100 to 200 delegates with a plenary room and break-out room options. As the forums members are volunteers the forum tends to be held on a weekend. Additional support for the ASAF organising committee and service provider in finding hotels, food and (Gala) dinner options and touristic places to visit during the general forum is kindly appreciated.
The host is not legally or financially responsible for the forum rather providing in-kind contribution like the conference venue, guidance, and support for a successful annual general forum in the country. The host is not entitled to receive any renumeration but will benefit by being mentioned and displayed as host in all communication around the forum.
Be part of the ASAF journey, be host of the ASAF Annual General Forum 2023 and make your institution count in international mobility between Europe and Africa.
If you are interested, please fill in the form in English here or in French here.
Deadline to submit your bid as a host country: 15 May 2022
Cosmas Combat Lambini & Gereon Müller-Chorus
Germany, Berlin & Cologne, 24 March 2022
---