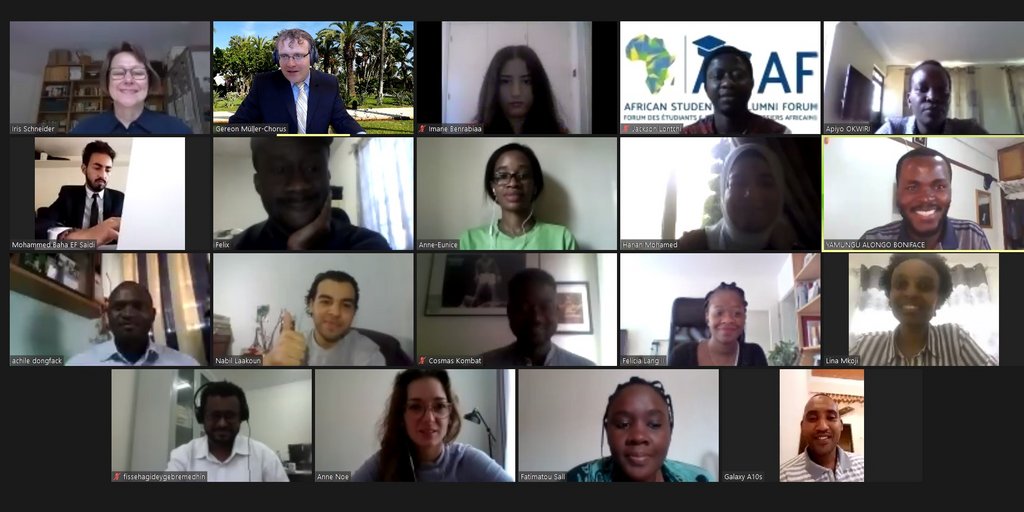 2021-12-22
News
General News
ASAF News
A Message of Appreciation
ASAF has been entirely successful due to the hard work and sacrifices of the 15 Core Group members. This December marked the dissolution of the ASAF Core Group, making way for an interim board to steer the affairs of ASAF.
Today, we seize the opportunity to acknowledge our colleagues Apiyo, Achille, Fatimatou, Imane, Aidarus and Fisseha, who have been active members of the Core Group since its inception. Words are not enough to express our appreciation for their dedication towards the growth and development of ASAF.
We are sad that they are taking a break and are really going to miss them as it has been a great journey together thus far. However, we are consoled by the fact that they will be flying high the flag of ASAF even as they pursue new endeavours. It has been absolute honour and pleasure working with these highly skilled ladies and gentlemen, and we look forward to possible future collaborations towards the advancement of ASAF
True colleagues never say goodbye, that is why we say to them "See you soon, we are a team forever". Your names are etched in gold in the annals of ASAF and will be forever remembered and treasured.
Felix Kwabena Donkor on behalf of the ASAF interim Board
22 December 2021
---