What Is Going To Happen?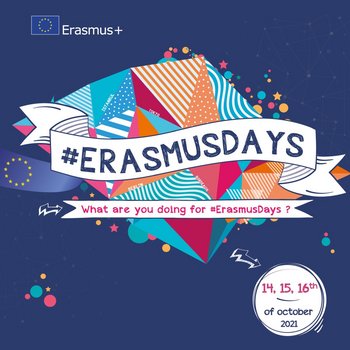 14. October
- 16. October
2021
ErasmusDays 2021
The 5th edition of the #ErasmusDays will take place on the 14th, 15th and 16th of October 2021.
For three days, the Erasmus Plus Programme, international mobility and European citizenship will be celebrated in Europe and beyond.
For more information and to create an own ASAF event, follow this link: www.erasmusdays.eu
Start Time
14. Oct. 2021 | All day
End Time
16. Oct. 2021 | All day